Useful Links
Gates of Praise has links with Multiply Christian Network partners in Zambia and Links to other Christian Sites.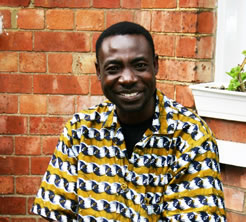 Bishop Stephen Mwakibinga
In 1981 Stephen popped out to the local grocery shop. But this time was to be different. He met two evangelists on the way, after talking with them, right then and there in the dusty street, Stephen knelt down and gave his life to Jesus.
Stephen is now head pastor of All Nations Harvest Church in Kitwe, Zambia - both the main church and its branches. A number of different ministies are run - for men, for youth, for women and for children.
Stephen also works with other pastors in the city and around Zambia, is church planting in Tanzania and goes on regular preaching engagements to the Congo.
Link to All Nations Harvest Minstries International.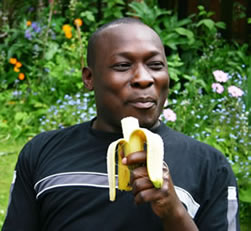 Pastor Duncan Simuchimba, also from Kitwe. Zambia.
OTHER USEFUL LINKS

The Modern Jesus Army.

Multiply International Network.


Christian Linlks Exchange.
Christian Search Engine. Christian News. Christian Forum.